Design and artists at Coquette restaurant
Coquette has invited several different artists to express their creativity, by creating works for the dining and bar areas.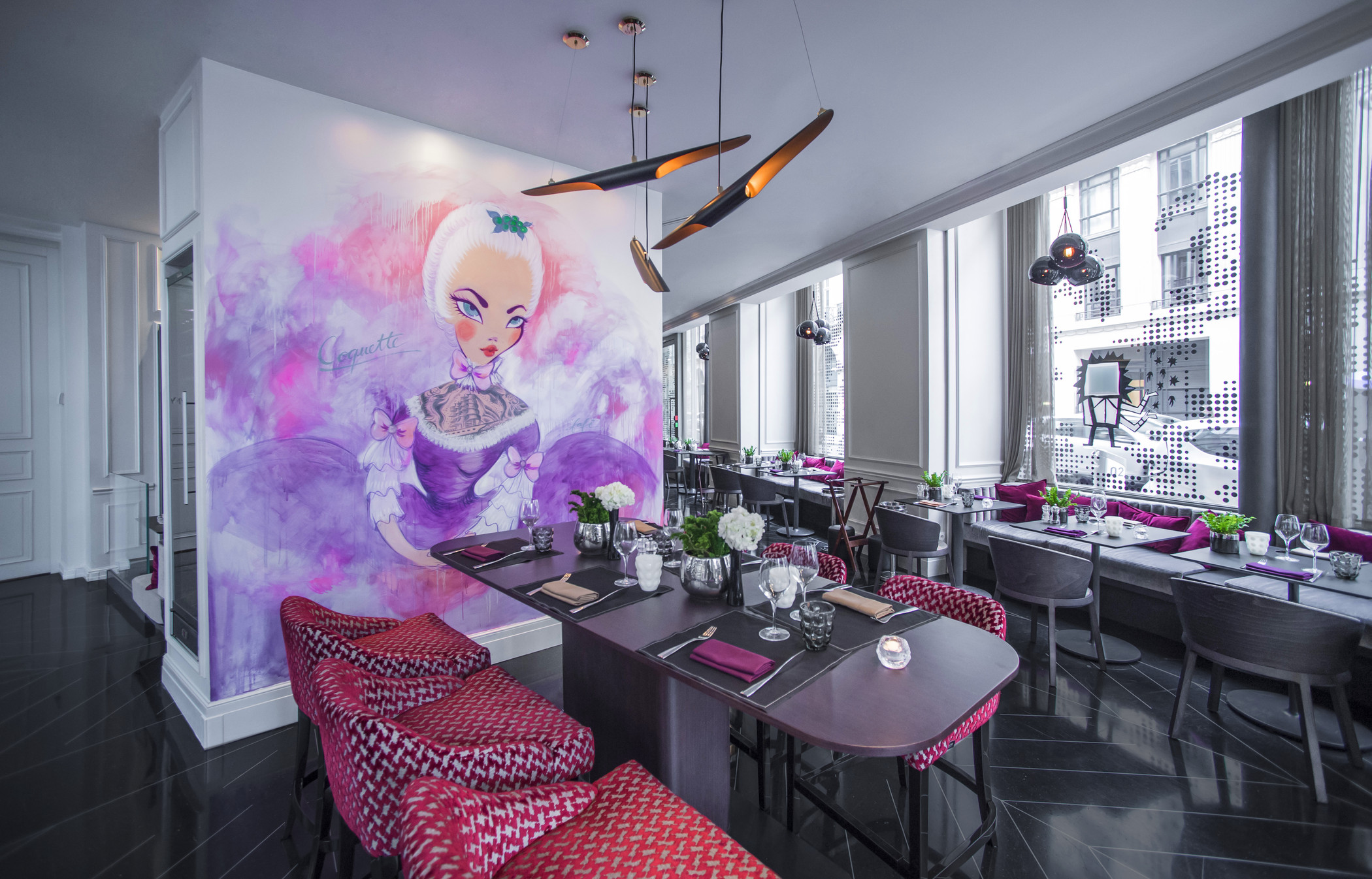 FAFI
Fafi started out as a graffiti artist, painting female characters known as the Fafinettes, who are part of her imaginary universe, The Carmine Vault.
Other figures will also be created, as well as many exhibitions and collaborations. Fafi has collaborated with several big name clothes brands, including Haute Couture and ready-to-wear.
At the W Paris-Opéra, Fafi has transformed Marie-Antoinette into the character of Coquette.
ANDREW CREWS
Andrea Crews - a pioneer of playful and colourful eco-friendly fashion, thanks to an innovative process of up-cycling and a streetwear couture style. The brand's studio-shop in Paris is a place to meet and create. The collections produced captivate those at Paris Fashion Week and are sold in more than 30 prestigious concept stores worldwide. An active figure of the art world, Andrea Crews also creates unique performances for both public and institutional spheres. At the W Paris-Opera, Andrea Crews has created a painting inspired by Matisse's famous work, The Dance.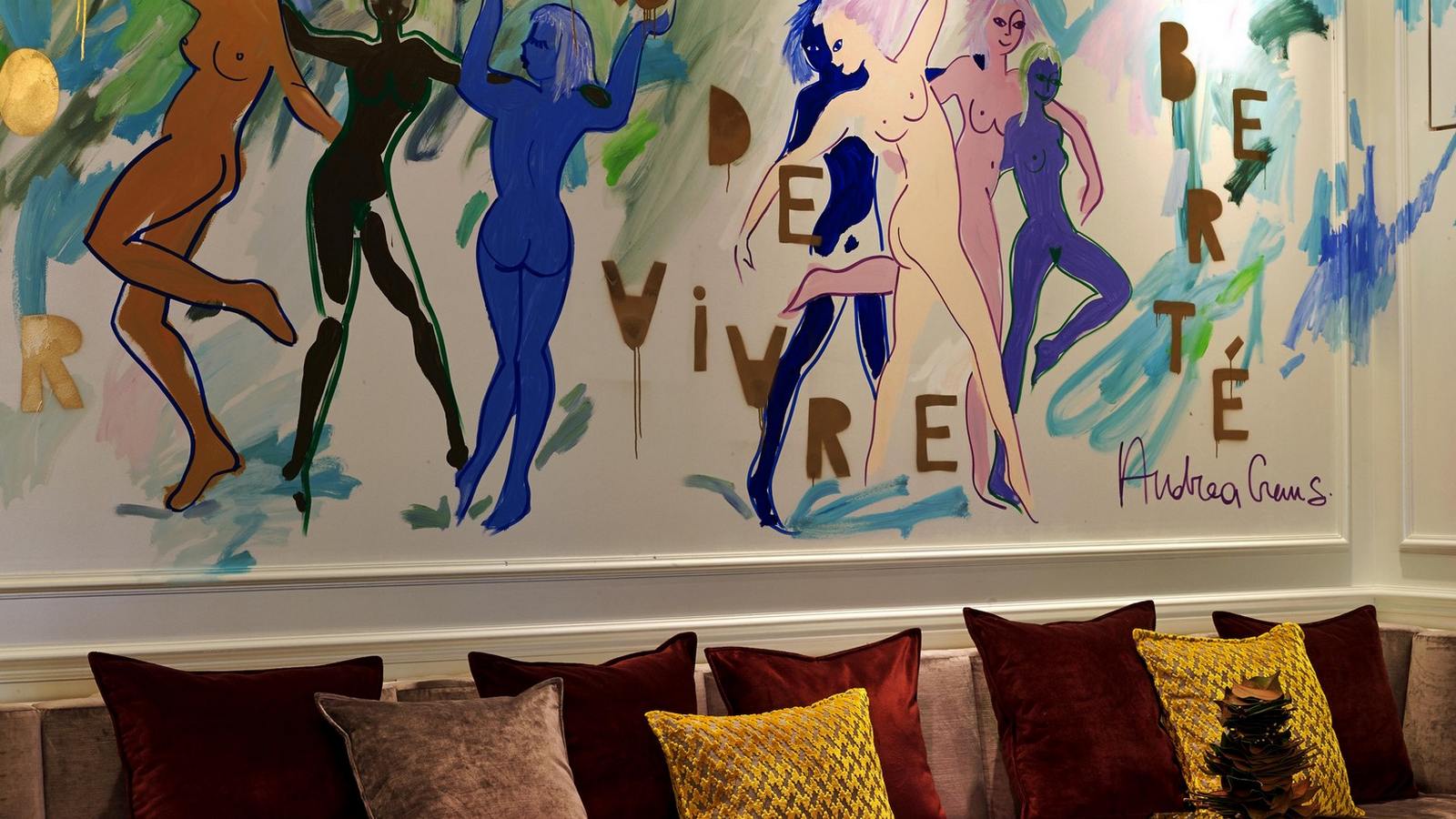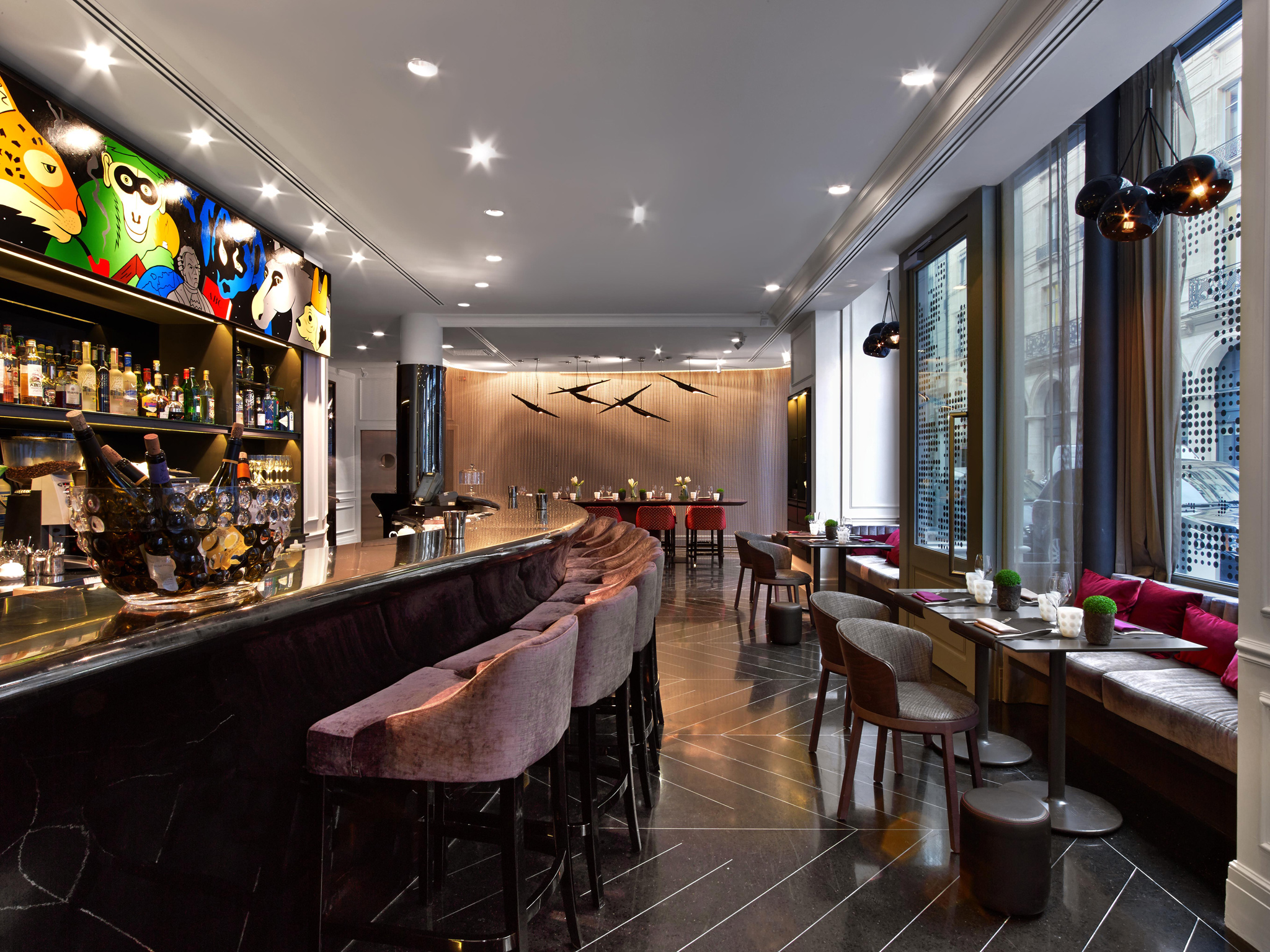 HONET
Honet is a supercharged globetrotter, who is passionate about travelling and who has brought his bold and colourful art to Coquette. He is a world-renowned illustrator and a leader on the French graffiti scene. Honet's travels take us to incredible places populated with masked characters and skeletons, filled with destruction and creation – creating moments that we just can't quite grasp.
Free from the constraints of contemporary art, Honet is a European graffiti artist who knows how to impose his style and vision.
Honet's art is free, dynamic, elusive and totally captivating.
At the W Paris-Opéra, he set to work above the bar to draw his personified animal characters. returned to Paris just a few months ago to command the kitchen of the W Paris-Opéra as executive chef. He's had a chance to rediscover the city, its open-air markets, and its artisans. At the hotel's restaurant, Coquette, he prepares vibrant, contemporary, seasonal French cuisine with a soul.
Breakfast, Monday to Friday

7 am to 10.30 am

Breakfast,Saturday & Sunday

7 am to 11 am

Lunch

12 pm to 3 pm

Dinner

7 pm to 11 pm