Executive Chef Jimmy Desrivieres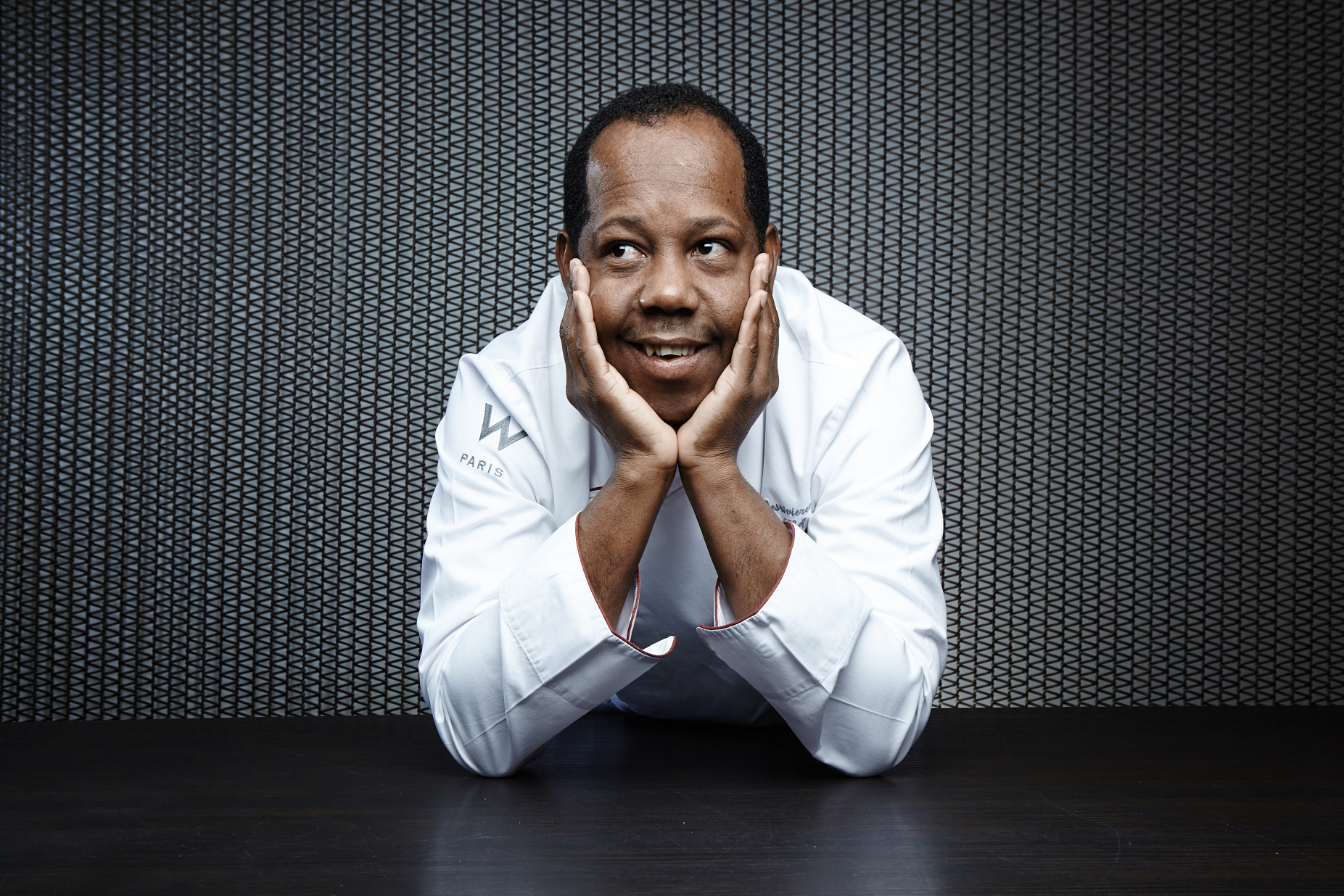 Jimmy Desrivières was born in Martinique on 25 August 1978. At an early age, he developed the same passion for cooking as his mother. After receiving two culinary arts certificates for coursework completed in Marseille, he honed his pastry skills in Avignon. Jimmy Desrivières would then go on to work for a series of star restaurants: In 1999, he became associate station chef at Hélène Darroze (two Michelin stars), after initial work there as a junior chef. In 2000, he assumed the responsibilities of managing station chef at Georges Blanc in Vonnas (three Michelin stars). And he was station chef at Jules Verne (one Michelin star) in 2002, before taking on the role of managing station chef at Meurice (two Michelin stars) later that year.

To improve his English and rise in the kitchen, Jimmy moved to England in 2004. There he was made head chef, first at the Westover Hall Hotel (three stars) in Lymington. In 2007, he accepted the same position at Scotland's Cringleti House Hotel (three stars). That year he was one of the eleven finalists in the contest to name the best Scottish chef. After four years on the other side of the Channel, he returned to France and Hélène Darroze to become executive chef at Toustem.

In 2008, he joined Starwood Hotels & Resorts and moved to Abu Dhabi, where he was named head chef of the Royal Méridien's gourmet restaurant. Three years later, Le Méridien Beach Plaza asked him to work at both its year-long restaurant, L'Intempo, and its summer establishment, Muse.

Jimmy returned to Paris to command the kitchen of the W Paris-Opéra as executive chef. He's had a chance to rediscover the city, its open-air markets, and its artisans. At the hotel's restaurant, Coquette, he prepares vibrant, contemporary, seasonal French cuisine with a soul.