About Restaurant Coquette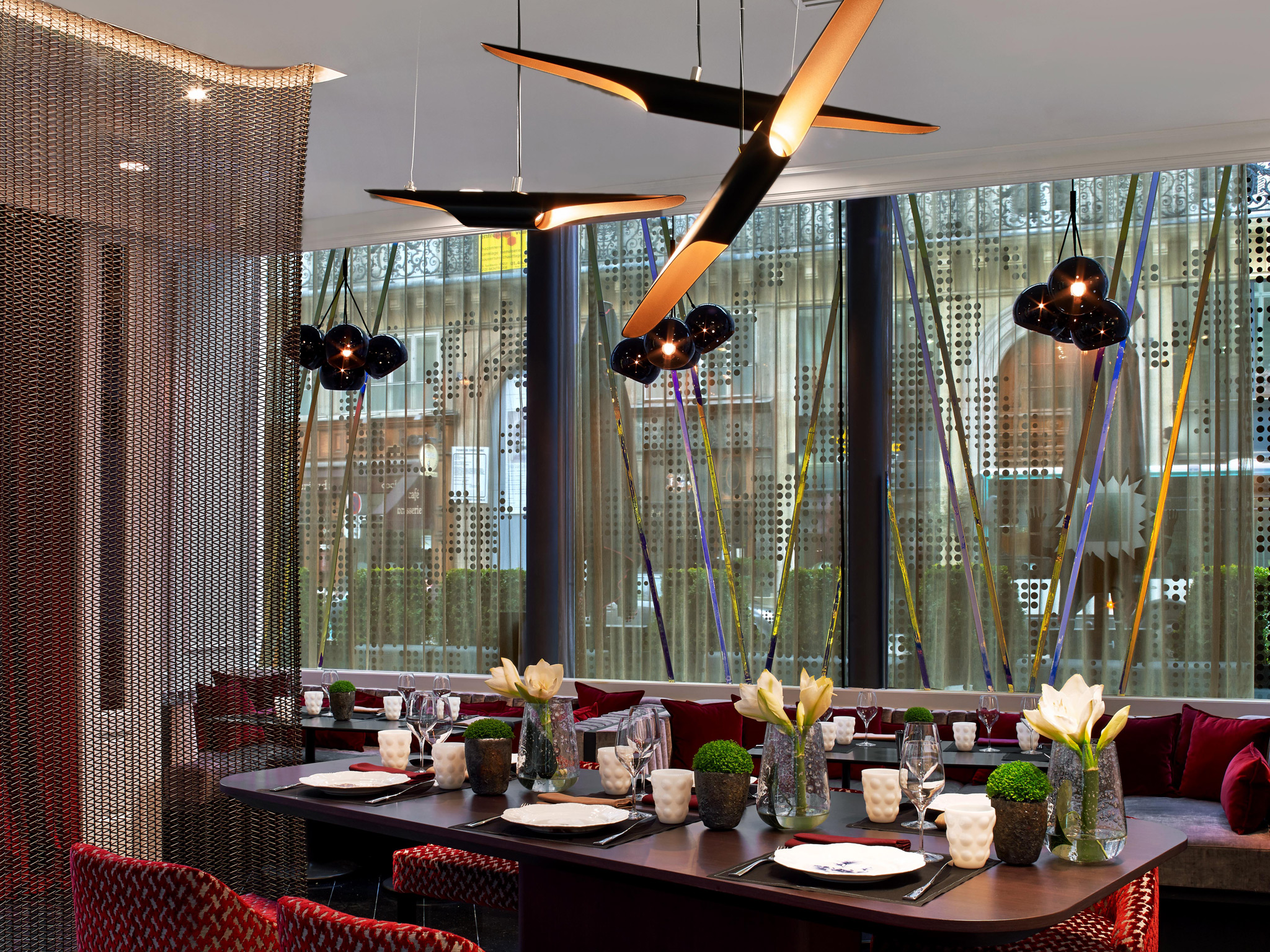 Set to illuminate the spark in the City of lights, W Paris - Opéra launched Coquette, a brand new restaurant designed to provide international jetsetters and local Parisians alike with an inventive French cuisine.
Influenced by Paris'24/7 energy and cosmopolitan dining scene, the menu designed by our chef Jimmy Desrivieres, takes the finest local flavours and remixes them with a unique urban edge and a large serving of humour. Twisting the expected and making the unexpected appetising, signature dishes include "LE GRAND TRES BON LOUP" - Crispy sea bass with artichokes in pepper sauce, stuffed zucchini and carrots with orange sauce – or "SUIVEZ LE BŒUF" - Organic Black Angus rib steak, Agria potatoes and homemade Bearnaise sauce with fresh herbs - How can we not also mention the gourmet burgers collection at Coquette: classic but revisited, vegetarian but greedy, organic breads, by Gontran Cherrier, homemade sauces, quality products.
Coquette also caters for all types of dietary requirements, from vegan to lactose, dairy- and gluten-free and is set to tantalise the taste buds of even the most difficult of diners.
To complement the whimsical menu, the restaurant's sleek, new interior design juxtaposes classic decor with a bright contemporary feel. Large communal tables provide the perfect setting for groups of friends, while the smaller, more intimate seating provides a private option suited for couples.